Introduction
To learn all about entrepreneurship and what is called the "lean startup" concepts, I want to take you on a journey. It starts with the story about Alex Blumberg, an NPR radio show producer, who kept feeling a little entrepreneurial nudge when he was writing and producing for an audio program called Planet Money. Finally, the nudge became a full-blown shove and his entrepreneurial spirit could no longer be denied; he decided to break away from the non-profit world to
create his own company. Later Matthew Lieber joined him in the adventure.    What ensued is a story that is funny and interesting, full of frustrations and fascinating twists and turns – all the good stuff you think might be part of a startup journey. The best thing is that Alex documented his adventures – even the goofy, embarrassing parts – every step of the way. He published the story as it unfolded through the podcast he created in 2014 called "Startup," the first show in the company created by Alex and Mat, which they named Gimlet Media.  The Startup series convinced me that Alex is an amazing storyteller. And I started imagining using the series to help me teach entrepreneurial concepts.
But there is a problem. Good stories do not necessarily follow a linear and logical route, like a set of lesson plans.  Instead, Alex learned his entrepreneurial lessons a bit out of out of order. They are jumbled up – leadpfrogging in some places and retracing steps in other places. I knew this crazy quilt would make it difficult to fit the podcasts together with well-laid out lectures.
Still, as I listened to each episode I became more and more obsessed  with the ways his story could motivate and provide context for the lessons I always want students to remember long after my class ends. We humans love our stories and they tend to be a lot sticker than Powerpoint slides with nice, neat bullets. So I decided to go ahead and teach things around Alex's story, even though it would be a bit..well…non-linear. From the very first episode, I can see the possibility of using his triumphs and mistakes to illustrate and motivate the core concepts of what I teach.
Then I had an even more ambitious idea. As long as I'm going non-traditional, and using real world stuff to motivate learning,   Why not add some pictures and a few eClips, short videos I created over the past 15 years based on interviews with entrepreneurs?
Along the way, I imagined, I would be able to annotate, narrate, and add pointers – basically de-code the podcast episode in terms used in an entrepreneurship classroom. And I could even integrate the whole thing with the class project, in which students work on an idea of their own.   All told, it would experiential learning at its best, with a multi-media mashup to enhance the journey.
The Startup Story Decoded was born.

How it Works
Our journey will use Adam's 12 podcasts as the organizing principle. I use the unfolding story of Alex's journey to motivate different concepts, adding commentary, resources, animations and videos along the way. Each chapter includes various parts:
    1. What now? The introduction provides a bit of context for the chapter and prepares the learner for listening the podcast episode.
    2. Listen A link is provided to the assigned podcast, along with 2-3 questions to ponder while listening.
    3. Unwrap the Story Next, I will deconstruct the podcast episode, explaining what ideas, /frameworks/background are needed to fully understand what is going on in the story. I will introduce entrepreneurial topics, including the lean startup concepts, using text, audio and video enhancements. The discussion focuses on how these ideas either helped or might have helped Adam and his team.
Applying the Startup lessons to Your Project
Sometimes you will learn about things a little out of sequence. We will also circle back to topics, to go deeper than the original explanations as the story emerges. For example, in episode one "How Not to Pitch to a Billionaire," Alex opens the story with his trip to see a top venture capitalist in Silicon Valley. That means I have to jump right into the basic explanation of the funding food chain. Later on, we'll learn how the customers become owners and that will require us to revisit the topic of investment and company growth.
The Startup podcast series (unwrapped) will help you learn how to:
Identify a good initial idea
De-code the world of funding
Know yourself and others in team settings
Apply core concepts, such as
Value Proposition
Minimally viable product
What does "lean" mean?
Pivot
Get out of the building
How to develop a business model using the Business Model Generation Canvas
Understand the competitor
Formulate hypotheses and validate them by "getting out of the building" and talking to customers
Tell your story for branding and pitching
Steve Blank says there are 6 types of startups. Which appeals the most to you?
What is Lean Startup?

Eric Reis wrote his book, The Lean Startup, in 2011, aimed at putting the practice of entrepreneurship on a more analytic footing.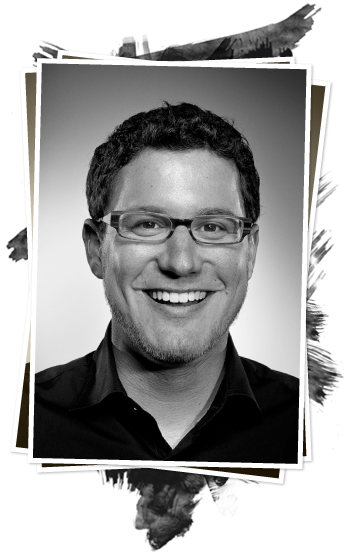 His goal was to use 5 concepts (Entrepreneurs are Everywhere, Entrepreneurship is Management, Validated Learning, Innovation Accounting, and Build-Measure-Learn) that he felt would accelerate the entrepreneurial process by getting founders to interact with customers during product development to validate their ideas and learn when to pivot. His colleague, Steve Blank, a serial entrepreneur and now lean startup guru, incorporated and further evolved the lean startup ideas and created his own book (The Startup Owners Manual), a blog, an online course and much more. Blank contributes the idea of "validated learning" in which an entrepreneur goes through small releases, learns what users/customers thinks and then adjusts accordingly.

What is your risk attitude?
Thus, in the Build-Measure-Learn framework, product development happens in response to the customer. Changes in products/services are called pivots. A major warning about pivots: customer conversations have to be valid for pivots to be meaningful. In order to have meaningful experiments, you need to have hypotheses to test and you have to pursue valid means of collecting feedback.
The core concepts explored in this series include:
1. Minimally Viable Product.
2. Customer Validation
3. Pivot
Resources
Optional listening: https://www.youtube.com/watch?v=fEvKo90qBns
Optional reading: Sign up for Steve Blank's blog : http://steveblank.com/